Zondag wil ik graag naar een concert, dus dan moet je een kaartje halen. Gezien dat concert in Amsterdam is en ik niet in de buurt woon om aan de kassa de kaartjes te kopen, heb ik die via internet besteld. Ik heb nog nooit een e-ticket besteld, maar wel een zut kaartjes via internetbankieren betaald. Een e-ticket is dus iets nieuws voor mij.
Nadat ik betaald had, kreeg ik een mail dat de e-tickets - twee stuks - binnen een bepaalde tijd gemaild zullen worden. Het mailtje met beide e-tickets (in pdf) zag ik net in de mailbox liggen, met de opmerking dat ik de tickets moet uitprinten, want dat is het toegangsbewijs. Ik open het pdf-bestand en toen schrok ik mij rot.
Een e-ticket is dus een A4-papier met daarop de voorwaarden van het ticket en de waarschuwing dat je het gehele blaadje moet meenemen. Dat is echter niet wat er mis is met het blaadje. Wat er wel mis mee is, is dat elke vierkante centimeter volstaat met onnodige informatie en reclame. Dat het ticket er leuk uitziet, daar kan ik mee leven, maar ik hoef niet te weten dat ik mij kan aanmelden voor de nieuwsbrief en de TicketAlert. Als ik de nieuwsbrief wilde hebben dan had ik dat al gedaan tijdens het kopen van het kaartjes.
Begrijp mij niet verkeerd. E-tickets zorgen juist voor een lagere overhead voor de verkoper, maar zadel niet de consument op met een A4 vol met onnodige informatie. Dat blaadje printen kost al genoeg inkt. 'Groen' kan het ook al niet genoemd worden.
Dat blaadje moet ik dus twee keer uitprinten, want je moet een lidmaadschap hebben om Łberhaupt binnen te komen. Laat ik dat nou ook heel stom vinden, want samen met de Paradiso zijn dat - zover ik weet - de enige concertzalen die ik ken waar je extra geld moet neerleggen om binnen te komen. De 013 heeft dat niet. De Bosuil heeft dat niet. Spirit Of 66 heeft dat niet. Jarhunderthallen heeft dat niet.
Ik ben eens benieuwd wat het voor gezeur oplevert als ik alleen de barcodes uitprint, maar dat zie ik zondag wel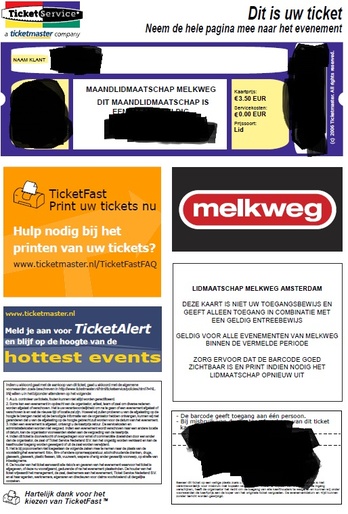 In navolging van
JoWannes' blogpost over nerdpr0n
, stel ik jullie een andere vorm van nerdpr0n voor: Smileyseks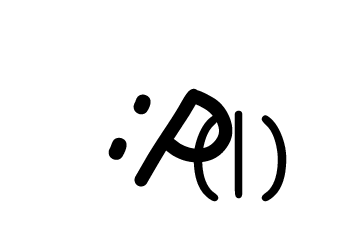 Een lange tijd geleden kwam ik een lijst tegen die uitlegt wat metal nu is en onder welke metal het precies valt:

POWER METAL:
Our hero reaches the castle in a winged white horse, escapes from the dragon, saves the princess, they go far away to a paradise-on-Earth and make love.

TRUE/EPIC METAL:
Our hero reaches the castle and beats the dragon in a terrible battle, and raises his sword, bathed in the dragon's blood, and then makes love to the princess inside the castle

THRASH METAL:
Our hero reaches the castle, fights with grenades and machineguns against the dragon, saves the princess, and f*cks her around Detroit.

HEAVY METAL:
Our hero reaches the castle in a Harley Davidson, kills the dragon, has some beers with the princess and then they do it.

FOLK METAL:
Our hero arrives with some friends playing accordion, pipes, violin and other weird instruments. The dragon falls asleep because of too much dancing and they leave… without the princess

VIKING METAL:
Our hero arrives in an old boat, kills the dragon with an axe, cooks it and eats it. He then rapes the prioncess, raids the castle and sets everything on fire before he leaves.

DEATH METAL:
Our hero arrives, kills the dragon, fucks the princess, beats her to death, and leaves…

BLACK METAL:
He arrives before dawn, in the middle of the fog, kills the dragon and impales it in front of the castle. Sodomizes the princess, cuts her with a dagger and drinks her blood in a ritualn ritual. Afterwards he discovers she wasn't a virgin and impales her next to the dragon.

BRUTAL DEATH:
Our hero kills the princess and fucks the dragon.

GORE METAL:
Arrives, kills the dragon, climbs to the tower, fucks the princess, and kills her. Then he fucks her again, burns her dead body and fucks her again.

DOOM/GOTH METAL:
Reaches the castle, sees the size of the dragon, he gets depressed and he kills himself. The dragon eats our hero's body and then the princess.

NU METAL:
Reaches the castle and brags about how good he is at fighting and that he can beat the dragon. He is miserably defeated and is left in pieces. Runs away and finds the princess, he tells her of his tragic childhood. The princess slaps his face, and runs to find the "Heavy Metal" hero. The "Nu" hero, takes a Prozac and goes to record a "The best of…" CD

PROGRESSIVE:
Arrives, plays a virtuous guitar solo for 26 minutes. The dragon dies of boredom. Gets to the princess and plays another solo, exploring all of the techniques of tones and compasses learned last year in conservatory(music school). Princess runs away after the "Heavy Metal" hero.

HARD ROCK:
Reaches the castle in a red convertible with two big-breasted blondes and drinking a bottle of Jack Daniels. Kills the dragon with a knife and then makes an orgy with the blondes and the princess.

GLAM ROCK:
Reaches the castle. The dragon laughs his ass off when he sees him and lets him through. Enters the castle, steals the princess' varnish and lipstick. Then he convinces the dragon to paint the castle pink, and to highlight his hair.